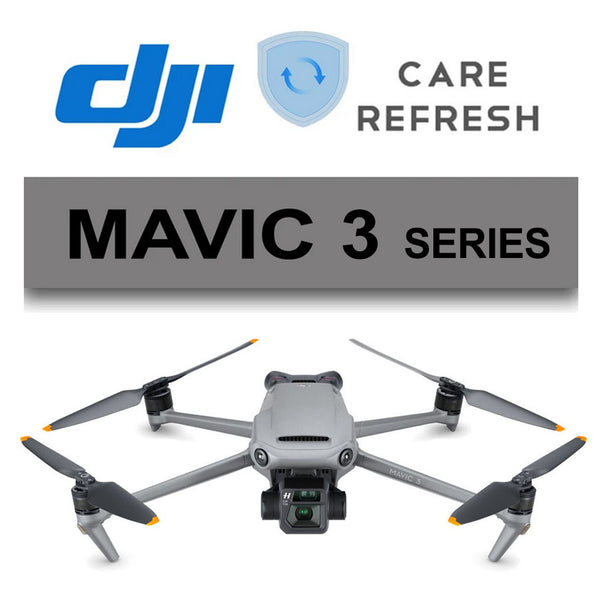 DJI Care Refresh is a comprehensive and reliable service plan that offers:
water damage, collisions, crash coverage (at an additional fee)

express repair option
free shipping

SELECT PLAN
1-Yr = up to 2 replacements and one chance to use flyaway coverage
2-Yr = up to 3 replacements and two chances to use flyaway coverage
FLY-AWAY COVERAGE
DJI Care Refresh Flyaway Coverage covers situations where aircraft go missing during flight, allowing you to enjoy worry-free flights. Note: To make sure that your aircraft can enjoy the flyaway replacement service, please bind your DJI account and the remote controller with the aircraft in advance in the app. The flyaway replacement service cannot be used if the account or remote controller was unbounded before the flyaway occurred.

HASSLE FREE, FULL COVERAGE
Accidental damage is covered by the replacement service, including collisions, water damage, etc. The replacement units are brand-new products or equivalent to brand-new products in performance and reliability.

EXPRESS REPAIR OPTION
Express is an option that allows you to skip the damage assessment and quotation process. A DJI service center will ship you a replacement as soon as they receive your product.