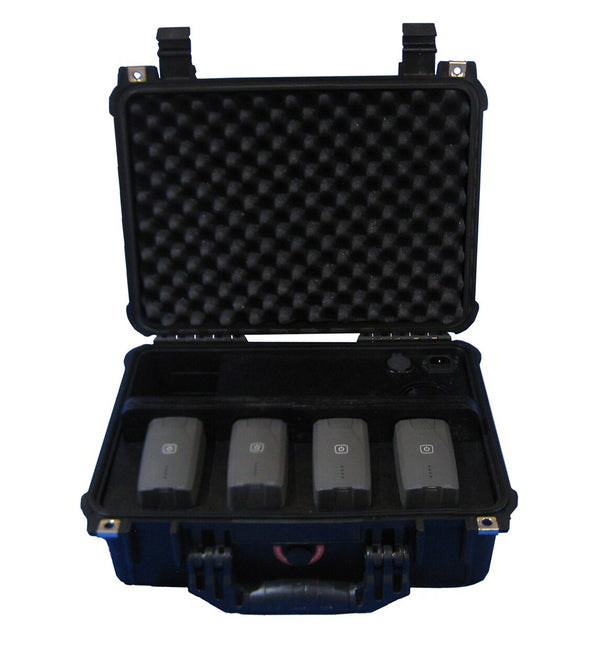 The ANAFI USA PRCS Elite system by Colorado Drone Chargers charges up to four batteries and one flight controller simultaneously in record time.

Average charging times with nominal cooling:
- 20% to 90% in 45 minutes
- 20% to 100% in 60 minutes
The charging system is designed to be powered from diverse power sources ranging from pure sine wave to modified sine wave, often provided by inverters and generators. It features CDC Intelligent Charging for safety and speed: current, voltage and temperature management. Charge your batteries where you fly.
When Time Matters Most
 For many of our customers, time spent recharging batteries is time away from saving lives. The ANAFI USA PRCS Elite charging system from Colorado Drone ChargersTM will recharge batteries from a 20% level to 90% in 45 minutes, and charge to 100% in just one hour.
*Batteries not included

Charger System Details
• Proprietary charging algorithms
• Built-in power supply
• 100% duty cycle
• Multi-fan cooling
• CDC Intelligent Charging current, voltage & temperature management
• Compatible with MK3/3400mAh batteries
• Protective hard case
- IP65-rated
- Watertight
- Dust proof
- Impact resistant
- Pressure release valve–easy open