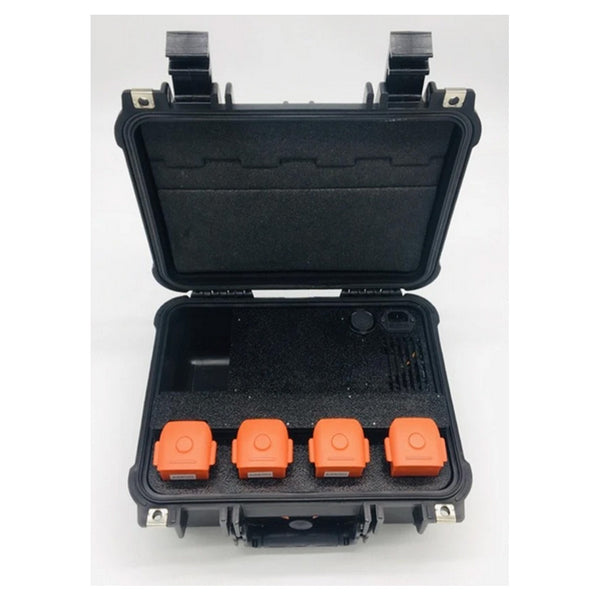 Simultaneously charge up to 4 Autel Robotics EVO II batteries and 1 remote controller in this weatherproof, impact resistant case designed by Colorado Drones. Charge batteries with a discharge level of between 15%-97% to 100% capacity.
Charges batteries to a 90% charge in 55 minutes, to a 98%+ capacity in 65-75 minutes. Average charge time is 71 minutes.

Designed to work with modified Sine Wave generators, inverters and alternate power sources. It features a proprietary charging algorithms with a CDC Intelligent Charging feature for safety and speed: current, voltage & temperature management.
*Batteries not included*
Compatible with Model XE3-7100 batteries by Autel Robotics
Built-in power supply
100% duty cycle
Multi-fan cooling
CDC Intelligent Charging current, voltage & temperature management
IP Rating: IP65, Watertight & Dustproof
Pressure release valve for easy opening
Proprietary charging algorithms