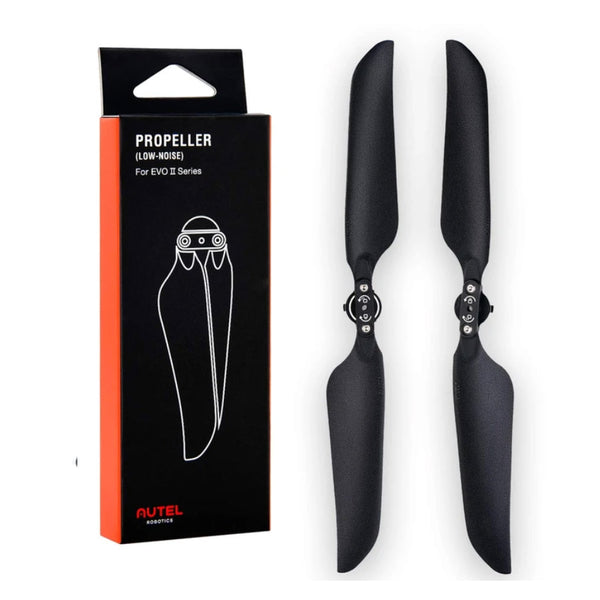 SUMMARY

IN THE BOX

VIDEOS

ACCESSORIES
Low-noise Propellers for EVO II Series drones by Autel Robotics. The new-generation low-noise propellers adopt a new aerodynamic design, which makes the overall noise drops 2.5db, enhanced flight stability and performance. Willow-shaped propeller ensures least resistance, highest efficiency and least noise.
There is 1 CW and 1 CCW propeller in each set. Note that you would need to purchase two sets in order to completely replace all 4 motors on your EVO II drone.
Choose between Enterprise and non-Enterprise props at checkout.
INCLUDES: 1-set of propellers, 1 CCW + 1 CW​
* NOTE: You will need 2-sets of this item to replace all propellers on a drone.