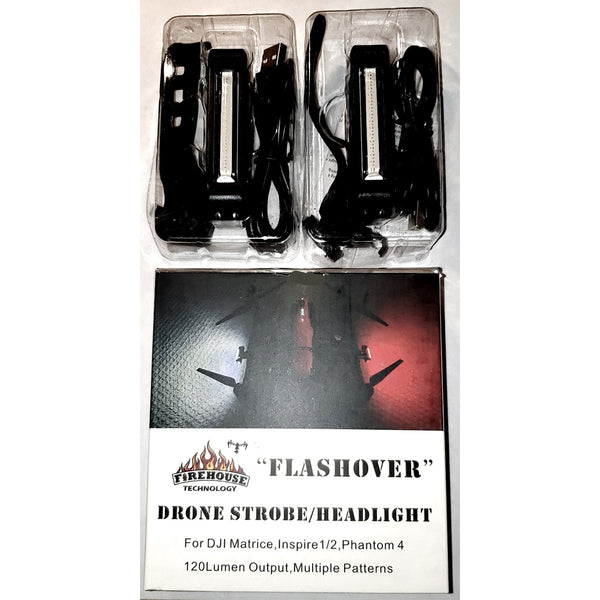 Flashover Drone UAS Strobe Light Set for DJI Inspire 1/2, Matrice 100 200 210 600
Designed for quick identification of multiple aircraft by light color or pattern for pilots, this system quickly allows public safety aircraft to be identified by ground units.
Select Red/White or Red/Blue Strobe Sets with Multiple lighting patterns. The set of two lights fits Inspire 1/2 Matrice 100, 200, 210, 600. Can be adapted for other aircraft. Light can be angled 30 degrees and aligned by changing position on mount to horizontal or vertical.
Features:
Simple quick release mounts, IP-67 Water Resistant
Mounts on booms or legs of aircraft
Works in unison with the Firehouse ARC series strobes for FAA 107.29 compliance
Great for Public Safety and Commercial UAS Pilots
240 Lumen output