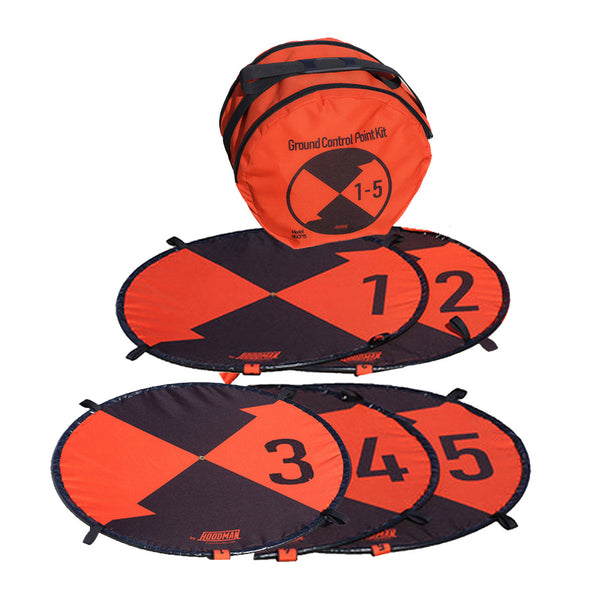 Ground Control Kits for Photogrammetry and Surveying by Hoodman USA
These Ground Control Point Kits are made up of 3Ft diameter, spring into shape, self-weighted circular pads that are numbered individually. The high visibility orange and black right angle pattern of each GCP is very easy to locate. The GCP Kit is made to last with Galvanized Steel perimeter cable and 600 denier polyester material. Convenient carry bags are included which fit 5 GCP pads in each.
You have 3 options to choose from:
A) 5 pads, numbered 1 through 5. These are best to start out or if you are working on smaller-scale operations.
B) 10 pads, numbered 1 through 10. These are best for larger scale mapping jobs.
C) 5 pads, numbered 6 through 10. These are best for clients who already have pads numbered 1 through 5 and need to scale up for larger jobs.
Buy in bulk and save! Call for details: 856-281-7545