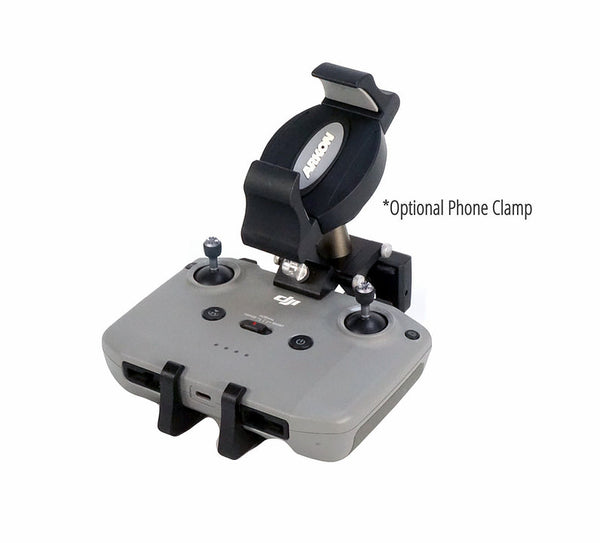 Tablet holder for DJI Mavic Air 2 or Mini 2 by Thors Drone World
Made of 100% aluminium
Compatible with DJI Mavic Series* or Autel EVO I/II remote controller
Built in tripod fixing point
Supports all tablet sizes from 7.9" - 12.9" (iPad Mini to iPad Pro)
Switch from Tablet to Crystal Sky, Tripltek or Mobile Phone in seconds! (Brackets sold separately for these options. Call for details)
Can be accessorized with a sunhood (sold separately. Call for details)
Choice to use front plate or not while flying. It locks your remote control without the use of arms. 
*Compatible with DJI Mavic Pro, Mavic 2 Pro/Zoom, Air (1), Mavic Mini (1) and DJI Spark. A similar holder is available for the Air 2 and Mini 2 so call and ask us for details!
There are two options available for each model (so choose your preference by using the drop down menu):
1) The Tablet Holder by itself
2) The Tablet Holder Combo (with a USB-C or Lightning video feed cable and lanyard included)
This product is manufactured overseas so check with us for inventory/availability. If we don't have it in stock yet, we are able to source it and have it shipped to you within roughly 10 days!