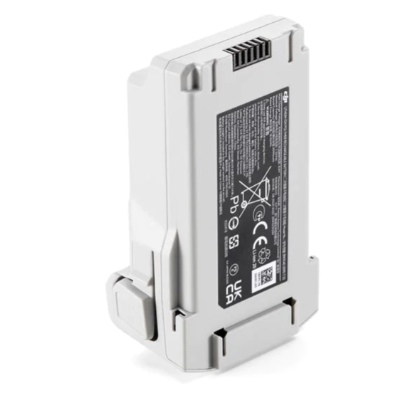 DJI Intelligent Flight Battery 
The DJI Intelligent Flight Battery for Mini 4 Pro is an essential accessory for the Mini 4 Pro. It has 2590 mAh of capacity, which provides up to 34 minutes of flight time on a full charge. When recharging the battery with the optional 30W USB-C charger, a full charge takes up to 58 minutes when the battery is inserted into the optional two-way charging hub, or up to 70 minutes when left inside the drone.
 DJI Intelligent Flight Battery Plus 
Provides a max flight time of 45 minutes (Mini 4 Pro)/47 minutes (Mini 3 Pro)/51 minutes (Mini 3)*. 
Also Compatible with: 
- Mini 4 Pro 
- Mini 3 Pro 
- Mini 3 
DJI ND Filters Set (ND 16/64/256) 
 Adapt to strong lighting conditions with ND16/64/256 filters and always be ready for the perfect shot.
Meets the needs of scenarios when shooting long exposure or in harsh lighting, e.g., long exposure time-lapse.
360° Propeller Guard 
The lightweight 360° Propeller Guard fully surrounds the propellers to avoid injury or damage and improve flight safety.
Wide Angle Lens 
Get more in each scene with the Wide-Angle Lens, expanding the photo FOV from 81.5° to 114° and video FOV from 75° to 100° (16:9).