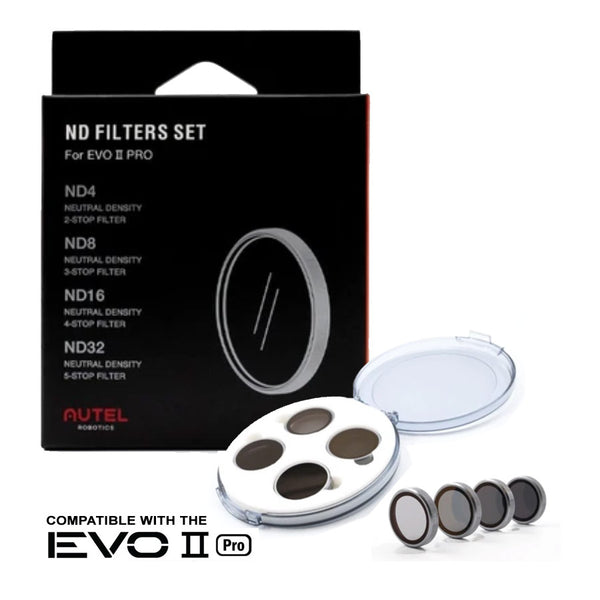 ND Filters for EVO II 6K Pro Gimbal
Regular price $65.00 Sale
Availability: Able to Source Unavailable
Product Type:
Product Vendor: Autel Robotics
Product SKU: 102000237
Exchange or Return within 7 days of a delivery
100% quality Guaranteed Plus Fast & Secure Shipping
Take your photography skills to the next level with this 4 pack of Neutral Density (ND) Filters. Engineered and optimized for use with EVO II Pro, these ND filters help reduce light entering the camera lens allowing for more adjustments and control over the exposure of your images. 


Compatible with the EVO II 6K Pro Gimbal.
ND4,ND8, ND16, ND32 and a Protective Case
Related Products
The following items are frequently purchased with this product