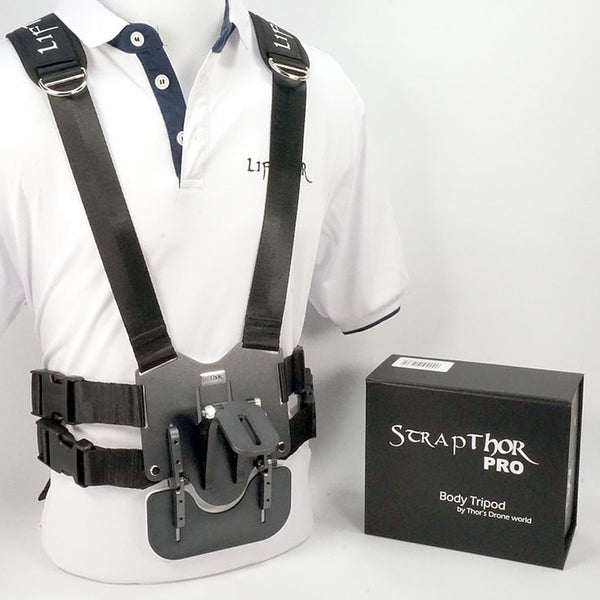 StrapThor Pro Body Tripod by Thors Drone World
Rest easy with this hands free flight controller mount offered by Thors Drone World. The body tripod connects to the body harness for a zero-gravity sensation. Mount your controller, tablet, photo lights or anything with tripod mounting hole with 1/4"-20 threads.

You can stand, sit and walk around while wearing it, fully rigged! Sits very tight to your body, can be adjusted to fit almost any body size in width and height.  

Get the optional QUICK RELEASE bracket also, it will make mounting/unmounting anything you want to carry around much quicker and easier!
This harness is compatible with

LifThor Mjølnir for DJI Mavic series
LifThor Mjølnir for Autel EVO I & II
LifThor Baldur for DJI Air 2 / Mini 2
LifThor SC PRO for DJI Smart Controller
any object that has a tripod mounting hole with 1/4"-20 threads