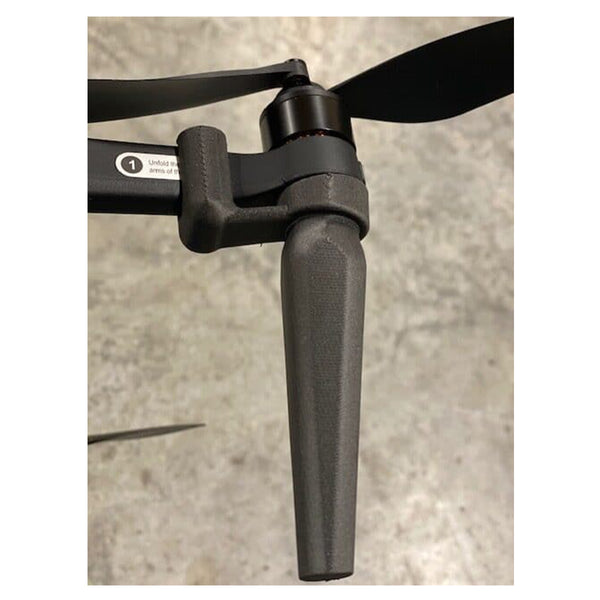 Landing Gear extension for Autel Robotics EVO II made by Fly High USA
Add over two inches of height to the standard landing gear in order to better protect your cameras when clearing grass and uneven ground on take off and landing. This product is 100% American made, lightweight (56 grams) and is easy to slide on/off the existing gear, with a secure lock to ensure it doesn't come off. Onyx/Carbon Fiber Construction. Sold in a set of two pairs, allowing for 2 rear leg and 2 front leg extensions.
Compatible with Autel Robotics EVO II-model drones, v1 and non-carbon-fibre v2 models. (See compatible drone legs in listing photos, or call for more details).